Dear All,
we are on the Scientific American!!!!!! Scientific American quotes "Can you Quantify Awe?"
Researchers attempt to capture the full richness of the awe experience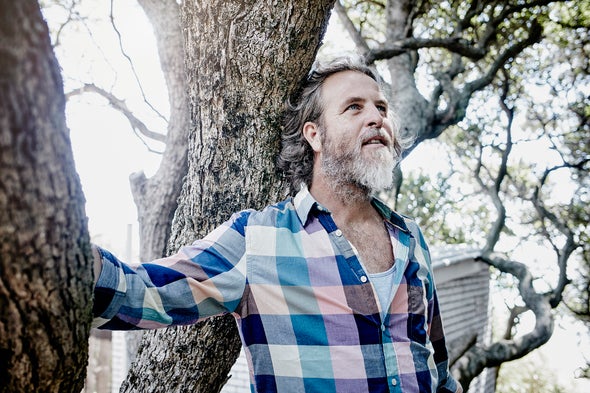 The state of awe is an unusual and complex emotion, mixing emotions that don't tend to go with each other, such as ecstasy and fear. Surely such a complex emotion that is so deeply personal, cannot be quantified or captured in any scientific manner, right?
Well, maybe it can. While the concept of awe and wonder has a long history in philosophy and religion, William James and Abraham Maslow helped bring it to psychology. Today, much of the contemporary investigation of awe stems from a 2003 paper, "Approaching awe, a moral, spiritual, and aesthetic emotion,", written by Dacher Keltner and Jonathan Haidt. In that seminal article, the authors argued that there are two main cognitive appraisals that are central to awe experiences: the perception of vastness and the struggle to mentally process the experience. Vastness need not be perceptual, such as seeing the Grand Canyon, but can also be conceptual, such as contemplating eternity.
Studies conducted since that 2003 paper have found that people's ratings of the intensity of their awe experience is associated with a wide range of positive outcomes, including increased life satisfaction, a feeling that there is more time available, increased generosity and helping, and decreased aggressive attitudes. Subjective ratings of awe have also been found to affect the way we perceive our bodies (leading us to underestimate it size), temporarily increase religious and spiritual feelings and actions, and temporarily increase both supernatural belief and the tendency to perceive human agency in random events.
This is all well and good, but do the existing measures of awe really capture the full complexity of this emotion? University of Pennsylvania psychologist David Yaden didn't think so. Yaden observed that the experimental literature on awe lacked a robust state measure of awe that included multiple dimensions of this self-transcendent experience. In his broader work, Yaden identified the core features of a self-transcendent experience: decreased feelings of self-salience and increased feelings of connectedness (see "The Varieties of Self-Transcendent Experience"). Yaden classified awe as satisfying these criteria.
When my paths crossed with Yaden at Penn, we bonded over our mutual interests in self-transcendence and creativity (among other topics). Almost immediately, we got to work on creating a new awe scale that more fully captures the various aspects of the awe experience as described in the scientific literature, and that captures the essential elements of a self-transcendent experience. We were very grateful to work with a dream team of researchers, including Dacher Keltner, Elizabeth Hyde, Alice Chirico, Andrea Gaggioli, and Jia Wei Zhang.
In our study, we first asked participants to "Please take a few minutes to think about a particular time, fairly recently, when you felt intense awe." We then had participants write a few paragraphs about their experience. Here are some of the anonymous responses:
"The moment I set my eyes on the view of the lake during the winter holidays I was immediately in awe. My jaw literally dropped and I was just blown away. The view was jaw-droppingly beautiful. My eyes lit up and my face was all grinning from intense amounts of joy, relief, and awe at the spectacle in front of my eyes."
"I was watching Elon Musk give his speech on his intention to send humans to Mars. As he went through the different stages required to build the requisite infrastructure, including a mission to land supplies on Mars, I felt completely floored. I was both amazed and stunned at the size and scope of what he was proposing…"
"My last time experiencing awe was watching my daughter play Silent Night on her sax. My daughter plays in the jazz Ensemble in school and was given the solo for this year's convocation… Watching her play recently, she amazes me."
"The time that I felt intense awe was when my wife and I went into the Rocky Mountains for our honeymoon. I had never been outside the state of Missouri and couldn't contemplate something being as large as the mountains are."
The majority of the participants rated their awe experience as "strongly positive." We asked participants to specifically indicate what elicited their experience of awe. "Natural scenery" was described as the most frequent trigger, although other triggers were also represented: great skill, encounter with God, great virtue, building or monument, powerful leader, grand theory or idea, music, art, epiphany. The second most represented trigger was the "other" category. Consistent with what Abraham Maslow once observed about peak experiences, a number of the write-in responses referred to childbirth as a trigger for intense awe experiences.
We then had participants fill out a survey that included our new items about the specific experience of awe. The "Awe Experience Scale" included the following core characteristics of the experience:
Vastness ("I felt in the presence of something grand")
Need for Accommodation ("I felt challenged to mentally process what I was experiencing")
Time ("I sensed things momentarily slow down")
Self-diminishment ("I felt that my sense of self was diminished")
Connectedness ("I had the sense of being connected to everything")
Physical Sensations ("I felt my jaw drop")
We found that all six of these facets of the awe experience were substantially related to each other, suggesting that they tend to co-occur during the awe experience. Critically, the scale was related to a number of important variables:
The greater the experience of awe, the higher the rated intensity of the experience.
The experience of awe was related to heightened feelings of wonder, curiosity, inspiration, contentedness, appreciation, love, trust, happiness, and joyfulness.
The only uncomfortable emotions that were uniquely related to the awe experience were "stressed, nervous, overwhelmed." This is consistent with awe being a unique mix of exaltation and fear/reverence.
The largest personality trait associated with the awe experience was openness to experience. This makes sense, considering that openness to experience is also related to a number of other self-transcendent experiences, including flow, absorption, appreciation of beauty, and romantic love.
Finally, we found that the awe experience was not associated with level of religiosity, but it was significantly related to spirituality, religious service attendance, and practices such as prayer and meditation. Therefore, while religion certainly encompasses more than just transcendent experiences— religion also serves a fundamentally social, community-binding function— our findings do suggest that certain spiritual practices, rituals, and interventions might be able to increase awe and other transcendent experiences in in all of us—regardless of our religious beliefs.As Yaden puts it, awe is the "everyperson's spiritual experience."
In addition to spiritual practices, how else can awe be increased? The scientific findings suggest that increasing exposure to the many "triggers" of awe in one's daily life can increase the chances that one will increase in awe in one's daily life. One promising technology for increasing awe among those with a more restricted lifestyle– such as those who are hospitalized or among physically disabled individuals– is Virtual Reality (VR) technology.
Many individuals simply don't have the physical opportunities to walk the streets of Paris, climb Mount Everest, or orbit planet Earth (well, most of us are not capable of climbing Everest or orbiting Earth). Alice Chirico and her colleagues have been inducing awe in the laboratory by showing participants forests of tall trees in a 360-degree VR environment. Through the use of VR technology, they have been able to increase the intensity of the awe experience as well as increase a sense of presence and even enhance creative thinking.
Researchers have already begun using our Awe Experience Scale in on-going research to measure awe in nature, museum, meditation, virtual reality, and in clinical studies using psychedelics. We hope that our more multidimensional measure of the awe experience will spur even further research on this understudied yet important self-transcendent human emotion.
ITA
Possiamo quantificare il sublime?
Il sublime è un'emozione inusuale e complessa costituita da stati emozionali contrastanti, come l'estasi o la paura. Sembra, quindi, un'ovvia conseguenza che un fenomeno di tale complessità e multiforme natura sia difficilmente quantificabile e traducibile in un costrutto scientifico indagabile…Niente di più lontano dal vero! Questo articolo vi dimostrerà i progressi scientifici compiuti in tale direzione.
Se il Sublime non è nuovo al mondo della filosofia e della religione, la psicologia ha iniziato a trattare questo tema solo a partire da William James nei primissimi anni del '900 e da Abraham Maslow a metà del XXI secolo. In particolare, la formalizzazione di un modello di matrice psicologica alla base dell'esperienza del Sublime si è ottenuta solo all'inizio del XXII secolo, grazie al celebre lavoro di Keltner & Haidt (2003) "Approaching awe, a moral, spiritual, and aesthetic emotion,".
Secondo Keltner e Haidt (2003) il Sublime si comporrebbe di due aspetti cruciali: (i) la percezione di un senso di vastità e (ii) il bisogno di superare i convenzionali schemi di pensiero in risposta ad un'esperienza che si costituisce come un'eccezione ad essi. Tale percezione di grandiosità non fa riferimento solo a stimoli percettivi, come  la vista del Grand Canyon, ma può essere anche concettuale, come l'atto di contemplare l'eternità. Insomma, non è un'esperienza che capita tutti i giorni…
Il Sublime non sarebbe solo un fenomeno scientificamente curioso ma avrebbe anche delle ampie ricadute per il benessere e la salute delle persone. Negli anni successivi al 2003, la letteratura scientifica ha assistito ad un boom di studi che hanno dimostrato l'incredibile potere del Sublime nel migliorare la qualità della vita delle persone. Gli individui che provano più Sublime sono anche più soddisfatti della propria vita, hanno la sensazione di possedere più tempo per godersi l'esistenza, sono più generosi, aperti al prossimo, e meno aggressivi. Le Persone esposte a stimoli "sublimi" hanno riportato un cambiamento significativo nella percezione del proprio corpo. Altre ricerche hanno evidenziato come il Sublime sia in grado di produrre un incremento, seppur momentaneo, di adesione a credenze di stampo spirituali, un accrescimento di quelle in forze soprannaturali e la tendenza a percepire l'opera umana come soggetta ad una più grande causalità (es. fare parte di un disegno più grande di noi).
Nonostante siano stati rilevati tutti questi effetti benefici come conseguenza del Sublime, è stata rivolta poca attenzione alla sua misurazione. Certo, non è un quesito di semplice risoluzione ma la domanda resta degna di risposta: come catturare l'intera complessità di tale esperienza?
Lo psicologo David Yaden della Penn University (Philadelphia), ha deciso di raccogliere questa sfida. Qualificando il sublime come "esperienza auto-trascendente", a causa della sua abilità nel promuovere un senso di connessione e di diminuzione della percezione del sè (caratteristiche evidenziate come chiave per connotare un'esperienza auto-trascendente; si veda l'articolo "The Varieties of Self-Transcendent Experience"), David ha sviluppato un questionario in grado di misurarne tutte queste sfaccettature.
Qui arrivo anche io! Conoscevo David da un annetto ed avevamo collaborato insieme in merito ad alcuni lavori teorici e sperimentali sul Sublime. Quindi, conoscevamo bene entrambi i limiti e le sfide ancora aperte in questo campo. Ecco perché ci siamo trovati immediatamente entusiasti a collaborare insieme alla stesura di una scala, un questionario, che fosse in grado di quantificare e rendere misurabile quell'esperienza di Sublime che ci stava tanto a cuore.
Il lavoro di team ha visto una leadership decisa e matura da parte di David, pur ancora dottorando, e un coordinamento efficace tra tutti gli autori della scala.
Il nostro dream team di ricercatori alla fine ce l'ha fatta. Eravamo: Dacher Keltner, Elizabeth Hyde, Scott Barry Kaufman, Andrea Gaggioli e Jia Wei Zhang……e io 🙂 🙂 .  Nel nostro studio abbiamo prima di tutto chiesto ai partecipanti di ricordare un'esperienza di sublime e di stendere qualche paragrafo per descriverla in modo anonimo.
Ecco alcuni estratti delle esperienze riportate dalle persone:
"

Nel

momento in cui ho fissato i miei occhi sul lago durante le mie vacanze invernali ho sentito immediatamente un'emozione di sublime. La mia bocca si è spalancata e sono stato semplicemente spazzato via. La vista era incredibilmente bella. I miei occhi si sono illuminati e il mio viso stava sorridendo per questa intensa quantità di gioia, sollievo e

per l'ammirazione per lo spettacolo che avevo davanti ai miei occhi. "

"Stavo guardando Elon Musk mentre teneva il suo discorso circa la sua intenzione di mandare l'essere umano su Marte. Mentre attraversava le diverse fasi per costruire l'infrastruttura necessaria, inclusa la missione di far approdare le provvigioni su Marte, mi sentivo completamente sconvolto. Ero stupito e sbalordito dalle dimensioni e dalla portata di ciò che stava proponendo… "

"L'ultima volta che ho vissuto un'emozione di sublime è stato mentre guardavo mia figlia suonare 'Silent Night' con il

suo sax. Mia figlia suona nel gruppo jazz della scuola e stava facendo l'assolo per il quale quest'anno è stata scelta… Riguardando il suo spettacolo di recente mi ha lasciato sbalordito."
"La volta in cui ho provato una forte ammirazione è stato quando mia moglie ed io siamo andati sulle Montagne Rocciose per la nostra luna di miele. Non ero mai stato fuori dallo stato del Missouri e non riuscivo a immaginare qualcosa di grande quanto quelle montagne. "
 (mia traduzione in Italiano)
La maggioranza ha riportato esperienze di Sublime connotate positivamente. A questo punto, l'interesse era tutto sugli induttori di tale esperienza: cosa l'ha fatta scattare?
Molti hanno riportato uno "scenario naturale" come induttore preferenziale del Sublime, sebbene anche altri eventi siano emersi come importanti, quali: assistere a manifestazioni di grandi abilità e virtù o potere, di idee grandiose, l'incontro con Dio, il trovarsi dinanzi ad edifici o monumenti imponenti, la musica, l'arte ed epifanie, il parto. Questi risultati sono coerenti con quanto già osservato e teorizzato dallo stesso Abraham Maslow molti anni prima.
Successivamente, i partecipanti hanno compilato un questionario che includeva i nostri nuovi item sull'esperienza di sublime. La "Awe Experience Scale" è stata strutturata sviluppando domande che permettessero di indagare le seguenti dimensioni principali:
Vastità (es. "Ho sentito di essere in presenza di qualcosa di grandioso");
Difficoltà di comprensione (es. "Mi sono sentito in difficoltà nell'elaborare mentalmente ciò che stavo sperimentando");
Percezione del tempo (es. "Ho percepito le cose rallentare momentaneamente");
Piccolezza del sé (es. "Ho sentito il mio senso del sé rimpicciolire");
Connessioni (es. "Ho sperimentato un senso di unità con tutte le cose");
Sensazioni fisiche (es. "Ho sentito la bocca spalancarsi").
Abbiamo scoperto che questi aspetti erano sostanzialmente legati tra loro, suggerendo una loro stabile compresenza durante l'esperienza di sublime. La scala era, inoltre, correlata a diverse altre variabili:
Più grande è l'esperienza di sublime, maggiore è l'intensità riportata dell'esperienza.
L'esperienza di sublime è legata ad emozioni intense di meraviglia, curiosità, ispirazione, soddisfazione, apprezzamento, amore, fiducia, felicità e gioia.
Le uniche emozioni negative legate all'esperienza di sublime sono "stress, nervosismo, sopraffazione". Questo è coerente con il fatto che il sublime sia un mix unico di meraviglia e paura/riverenza.
Il tratto di personalità maggiormente associato all'esperienza di sublime è l' Openness to Experience (i.e., apertura all'esperienza). Ciò è in linea con altri studi che hanno mostrato una relazione tra questo tratto di personalità e altre esperienze auto-trascendenti, tra cui il flow, l'assorbimento, l'apprezzamento della bellezza e l'amore romantico.
Infine, abbiamo scoperto che l'esperienza del sublime non è associata al livello di religiosità, ma è significativamente correlata alla spiritualità, alla frequenza di attuazione di rituali religiosi e alle pratiche come la preghiera e la meditazione. Quindi, sebbene la religione contenga certamente qualcosa di più delle esperienze trascendentali – la religione ha anche una fondamentale funzione sociale e di unione comunitaria – le nostre scoperte suggeriscono che certe pratiche spirituali, rituali e interventi potrebbero essere in grado di aumentare in tutti noi il sublime e altre esperienze trascendentali – indipendentemente dalle nostre credenze religiose. Come dice Yaden, il sublime è l'"esperienza spirituale di ogni persona".
Oltre alle pratiche spirituali, in quale altro modo si può aumentare il sublime? I risultati scientifici suggeriscono che aumentare l'esposizione ai molteplici "inneschi" del sublime nella propria vita quotidiana può aumentare le probabilità di incremento di esperienze di sublime. Una tecnologia promettente per aumentare il sublime tra coloro che hanno uno stile di vita più limitato – come quelli che sono ospedalizzati o le persone fisicamente disabili – è la Realtà Virtuale.
Molte persone semplicemente non hanno l'opportunità fisica di camminare per le strade di Parigi, scalare l'Everest o orbitare attorno al pianeta Terr

a (a dire la verità molti di noi non sarebbero proprio grado di scalare l'Everest o orbitare attorno alla Terra).

 Qui arriviamo noi Italiani!!!! Un team composto da Vlad Glaveanu, professore presso l'università Webster a Ginevra, il prof. Giuseppe Riva, il mio supervisore, prof. Andrea Gaggioli, il professor Pietro Cipresso della medesima università e io, abbiamo indotto il sublime in laboratorio ad elevata intensità tramite la Realtà Virtuale, evidenziando come questo abbia un effetto di potenziamento del

pensiero creativo

! Cosa vedevano i nostri partecipanti? Semplicemente una foresta di alberi alti a 360° (vs. un ambiente neutrale). Questo ha impattato sui loro processi cognitivi!!
Altri ricercatori hanno iniziato ad utilizzare la nostra "Awe Experience Scale" in molteplici ricerche in corso, al fine di misurare il sublime in contesti naturalistici,  come all'interno di musei, dopo la meditazione, con la Realtà Virtuale e negli studi clinici che utilizzano sostanze psichedeliche. Speriamo che la nostra misura multidimensionale dell'esperienza di sublime stimoli anche ulteriori ricerche su questa emozione auto-trascendente così importante, delicata ma a lungo trascurata dalla scienza psicologica e dalla ricerca sperimentale.